Fifth Site for Cheshire Cat Pubs & Bars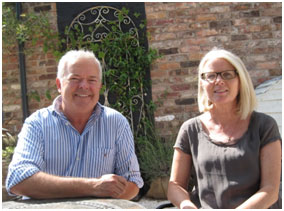 CHESHIRE Cat Pubs and Bars, a leisure business founded by two experienced operators, has opened its fifth site – the fourth in this region.
The company has relaunched the Church Inn in Mobberley, Cheshire, after buying the premises with the support of HSBC.
Cheshire Cat was launched in 2008 by Tim Bird and his wife, Mary Mclaughlin. Mr Bird is a former MDr of Brunning and Price and the Freehouse Pub Company within the Restaurant Group, and has also held senior roles with pub companies including Morrells of Oxford and Eldridge Pope.
Mary Mclaughlin is a former managing director of Spanish tapas chain La Tasca and grew it from three to more than 70 restaurants nationwide.
The company opened the Grade II Listed pub's doors earlier this month following an eight week refurbishment.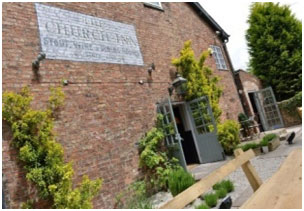 The other pubs in the Cheshire Cat portfolio are The Red Lion in Dorset, The Bulls Head in Mobberley, The Cholmondeley Arms near Malpas and The Three Greyhounds Inn in Allostock near Knutsford.
All the Cheshire pubs within the group are based in country locations and all five pubs have a strong emphasis on quality food and drink in friendly, comfortable and relaxing surroundings.
Mr Bird said: "The Church Inn is only 15 miles from the centre of Manchester and enjoys some beautiful Cheshire countryside. It was in a near derelict state when we acquired it and we have restored the building, ensuring we have been sympathetic to its original features and construction.
"We're sure it will be a hit with local residents and people from further afield."
Funding was arranged by HSBC senior commercial manager David Woodward. The deal involved dividing ownership of the property between the limited company business and the two directors' Self Invested Personal Pensions.
Jason Trigg, HSBC Manchester area commercial director, added: "This was a complex deal but we worked with our customers and local professionals to structure an arrangement that was suitable for all.
"Importantly, it means that a building with such history has been restored so it can be enjoyed by diners and drinkers."