Roebuck Inn makes the second round of the Great British Pub Awards 2021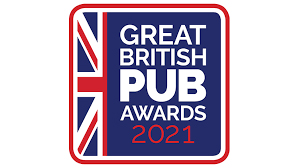 The team at the Roebuck Inn are very excited to be in the second round of 'fierce judging' for the Great British Pub Awards. In 2020 and 2021 the Roebuck Inn became a community 'Pub Hub' and remained open for every one of the 34 weeks of lockdown. During this time the Hub sold and delivered in excess of 20,000 'Just Heat' dishes out to the community. Wine, ale and lager was sold 'to go', even a 'Shrub Hub' appeared, selling anything from Lavender, to geraniums and the odd bag of compost! Add to this a Hamper business in lockdown 2 and the most amazing fresh fish and chips, hot drinks to go, walkers baps, and 'Just Heat' Roast Beef lunches of lockdown 3 and everyone will agree the Roebuck Inn deserves to be recognised as 'Community Pub of the Year 2021'.
The Roebuck Inn has also made the second round of judging for the 'Best Pub with Rooms 2021' after many acknowledgements from Alistair Sawday's, Booking.com and the National press.
So a potential double is possible at the awards which are run by the Morning Advertiser, the Pub Industry's oldest publication.