Sustainable Restaurant Association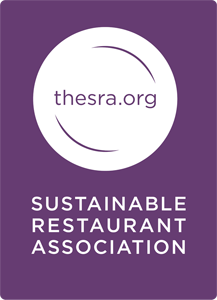 Cheshire Cat Pubs and Bars are proud to announce that our lovely country pubs are now fully fledged members of the Sustainable Restaurant Association!
The SRA are a "not for profit" organisation, (with Raymond Blanc as President), who focus on helping restaurants and pubs to become more sustainable across 14 key areas of their work including in sourcing produce, their environmental impact, and their contribution to the local community and society as a whole.
If you are a customer in any of our pubs you'll already know that we take sustainability pretty seriously, whether it be in the purchasing of our local beers, or our seasonal food or indeed minimising our environmental impact by attempting to reduce waste and recycling where we can. We also ensure that our pubs are at the heart of the villages in which they serve, by our tireless dedication towards community projects, and the development and training of our fantastic teams of staff!
Now, with the help of the SRA we are hopeful of taking our contribution to the next level so that you can be sure that we are working harder than ever to make our pubs even better at the things that we already try to do so well!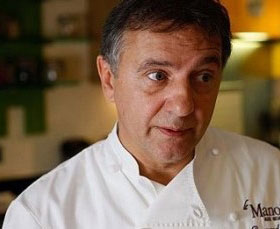 Watch this space for more news and updates related to our work with the SRA, just another way of ensuring that our pubs remain for the long term, "local and proud"
SRA President, Raymond Blanc OBE, named Hugh Fearnley-Whitingstall as his Food Hero of 2015, (both pictured) at the SRA Awards noting the tremendous effect of Hugh's hard hitting campaigns such as "Fish Fight", which illustratively has motivated almost 900,000 people to challenge the European Union to change its regulations regarding fish discards and start eating less popular fish like mackerel.
Our Bulls Head pub started supporting Hugh's fight nearly five years ago following his TV documentary on the subject and now all our pubs are FishFight supporters and signatories and we celebrate this through our menus and in our Seafood weeks within our pubs.