Around the World in 80 Days with Cheshire Cat Pubs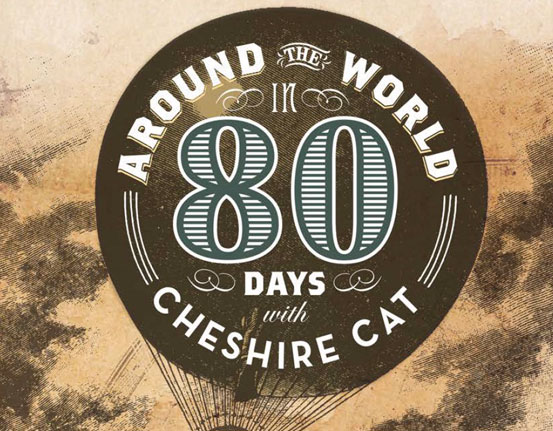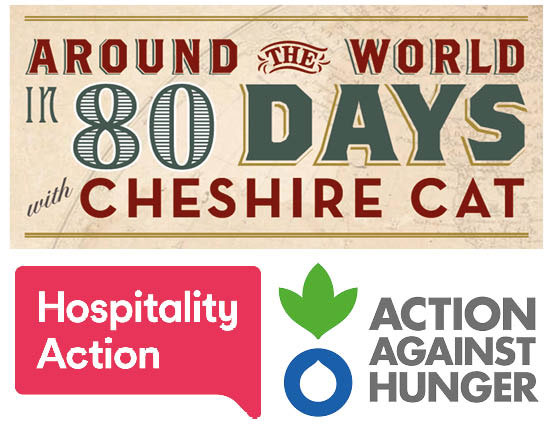 From Friday 1st July Cheshire Cat are fundraising for Hospitality Action and Action Against Hunger – two charities very close to our hearts. We're getting each of our 7 pubs to track their team's daily steps to see if we can travel the circumference of earth over the next 80 days
SO THAT'S 93,890 per pub, per day – CHALLENGE ACCEPTED! 
How can you get involved?
There will be lots of fun activities and fundraising events for customers to get involved in throughout the summer, across at all our pubs. Join us for fun walks, bike rides, five-a-side football and much more! Keep up to date on social media and our websites and
for information about how you can get involved please ask a team member.
Our chosen charities:
Hospitality Action Hospitality is a stressful industry, with long hours, high pressure environments and physically demanding work. Injuries, mental health problems and addiction are sadly a feature of modern life in the hospitality trade. That's where Hospitality Action steps in. They work to provide hospitality workers with financial, physical and psychological support to help them overcome adversity and get back to work as quickly as possible 
Action Against Hunger We have enough food to feed everyone on earth yet 3 billion people can't get the food they need. Poverty, conflict and inequality keep life-giving food out of reach. Action Against Hunger are dedicated to providing children with the nutrition they need to fulfil their potential and make a lasting change in their community. They do this by detecting, treating and preventing malnutrition in children so they can regain their health and build a better future. 
How can you donate?
Please spread the word to friends, family and customers. Visit our Just Giving Pages on Hospitality Action https://bit.ly/3ugWc2p
and Action Against Hunger https://bit.ly/3y1Ju8M
Alternatively, there will be donation boxes across all the pubs and at our fundraising events to drop off cash